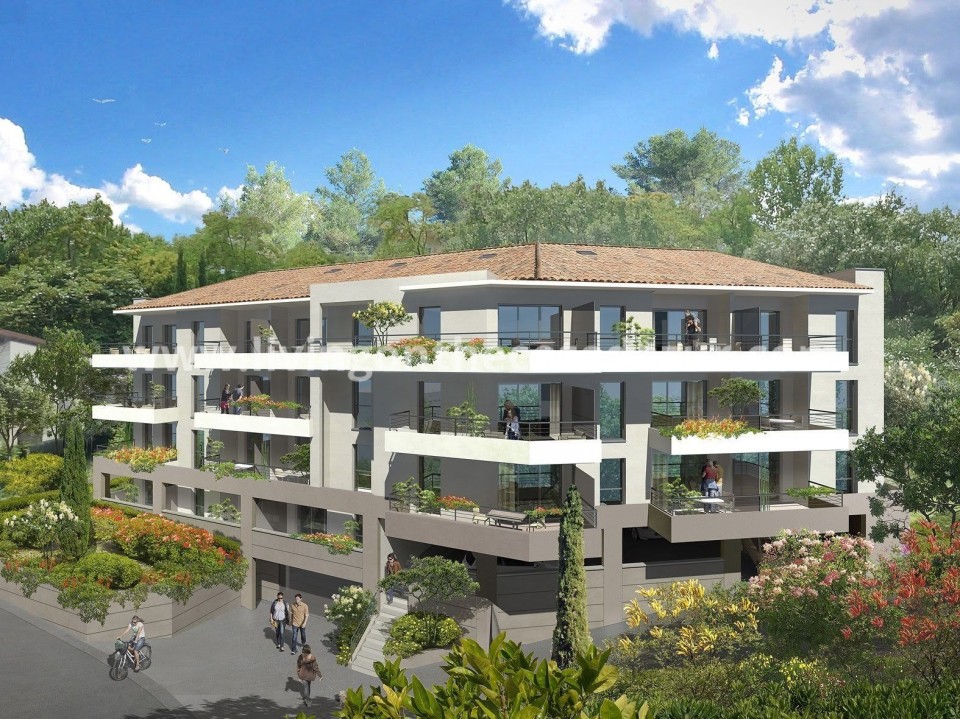 This small residence, surrounded by greenery and flowers, will be built with a total of 26 apartments. It is located at the foot of Rimiez. The architecture represents modern elegance and retains Provencal charm with an ocher-colored roof reminiscent of the neighboring villages of Gairaut and Falicon. Facades in taupe (neither brown nor gray, the color shade of taupe is diverse and also universal in its combinations) and white have the most beautiful effect and bring a natural rhythm that privileges the intimacy of each of them. The apartments have beautiful and comfortable terraces where you can enjoy the sun on the French Riviera. The sea is about 2.5 km on foot.
Completion of the project summer 2021!
We still have several apartments for sale from 239,000 EUR.
Do not hesitate to contact us for more information. Type apartment: 65 m2, 302,000 EUR – (2 bedrooms, 1 bathroom, parking, price per m is 4,646.15 EUR). In this case, Invest & Design charges 2% + VAT on the purchase price of the property, incl. VAT. We will guide you through the entire purchase process, including legal advice and assistance in Czech (or English with our business partner) during the entire purchase process and in France (during the inspection, when signing documents with a French notary, etc.).
Why these apartments?
Nice Cimiez is located in a quiet area just minutes from the city center, trams and main roads
you are close to all the shops in Nice Cimiez while staying away from the hustle and bustle of Nice city center
in five minutes you can reach the motorway between Monaco or Cannes, where you are in less than half an hour
on the hill, a ten minute walk from the hotel, you will discover the lively districts of Rimiez and Cimiez with schools, shops, a museum and local restaurants
just five minutes from the Parc de Ray, the future large Ray Natural Park, the new green lungs of Nice
the flight from Prague to Nice takes about 3 hours, and the average price of tickets is around 6500 CZK